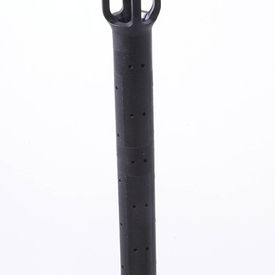 News
AKI raise the temperature
12 Oct 2006
High Temperature, High Performance Polymers
A K Industries has long been renowned as a leader in the field of precision injection moulding. The Herefordshire based injection moulding company has an enviable record in technical expertise and is an important partner in a number of key development projects with PERA.
A particular specialisation of the company is the ability to mould high temperature and high performance materials such as the Grivory HT range from EMS-Chemie. These materials lend themselves to injection moulding, but need special care in handling and process control. These are areas in which AKI are especially competent and often chosen to manufacture in these materials.
The Grivory range gives designers flexibility in material choice as they are based on semi-crystalline, partially aromatic polyamides and sit between the conventional engineering plastics and high performance polymers. In effect they give the best of both worlds.
Grivory HT is useful in a number of areas for product designers:
automotive applications where high temperature and resistance to petro-chemicals in important,
applications where water uptake resistance is required such as immersed components
components in direct contact with foodstuffs (where EU guidelines are met)
component is direct contact with hot drinking (potable) water where the material is approved by authorities in Germany (KTW), UK (WRAS), and USA (NSF)
Direct replacement of metal components, particularly die-cast alloys, is feasible giving significant weight saving and corrosion resistance without subsequent surface treatment.
To find out more about these fascinating materials and how AKI can help you develop better products check Click here for more information
Click here to see this news article and other news featuring AKI, at Manufacturingtalk.